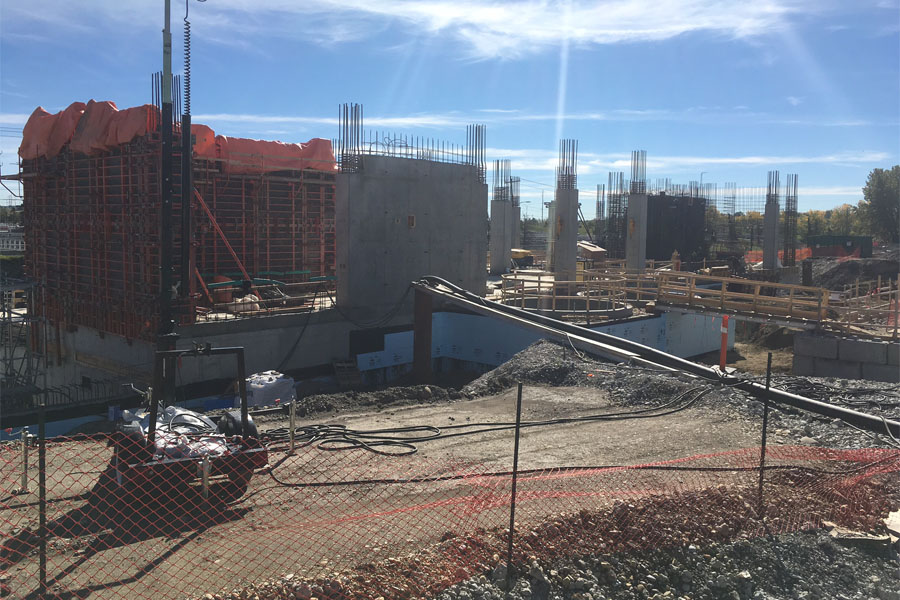 Jasper Constructors Ltd. is an experienced supplier of skilled labour to the construction industry, with over three decades of growth and success. Jasper's people are at work on construction sites in British Columbia, Alberta, Manitoba, and Ontario. Our aim is to provide professional construction services to our clients with a focus on teamwork, performance and success.
Jasper is active in a broad size-range of projects in the areas of commercial, infrastructure, light industrial and civil construction. We act as a sub-contractor, supplying skilled workers including labourers, apprentices and ticketed journeyman carpenters, equipment operators and lead hands/foremen to major industry clients.
Our company's three decades of success have been achieved through a combination of meeting our clients' needs for reliable skilled labour while providing steady work, competitive compensation, excellent benefits and career advancement opportunities to the thousands of construction workers who have been part of Jasper over the decades.
From our founding in 1983, we continuously maintained a strong crew throughout multiple regions and economic markets.